Now, I am sure every brand designer has different steps they take in creating a brand but I can guarantee that 99% will look something like my 4 Steps in creating a brand! 
If you are still a little unsure of what a brand designer is, read this! 
Step 1: Discovery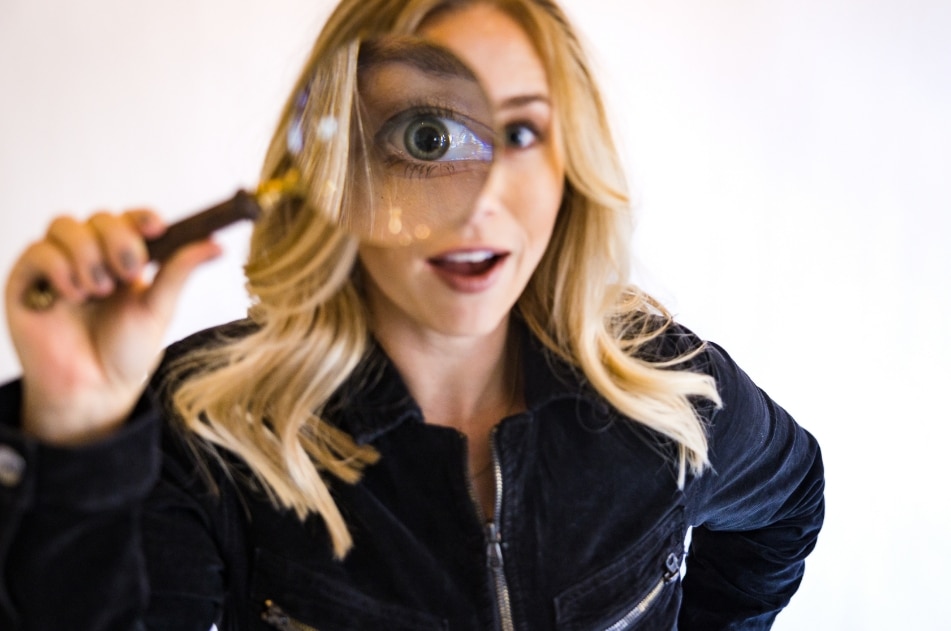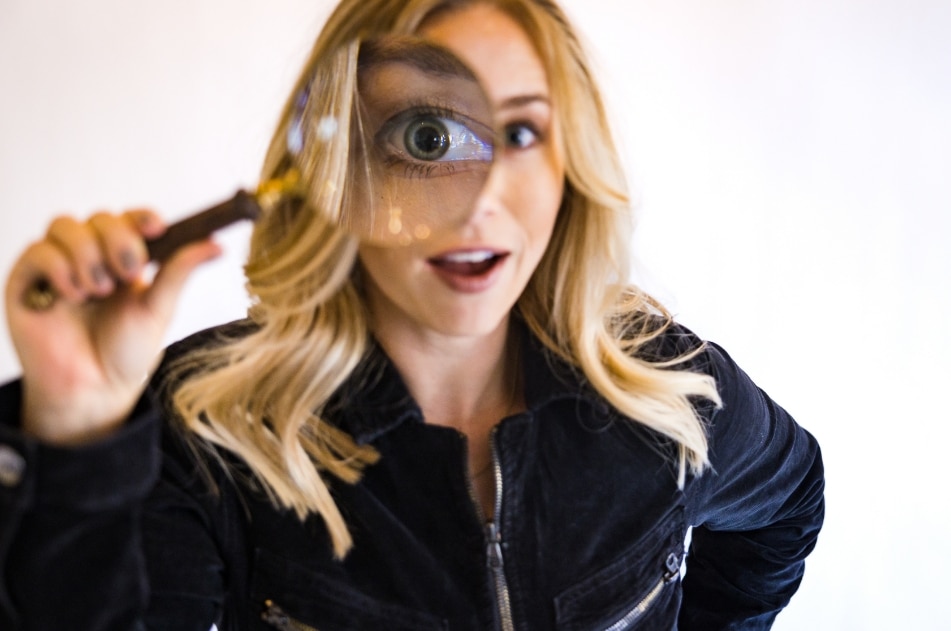 Every brand needs to start with a plan. This is also referred to as the brand strategy. This is a huge part of creating a brand, however, it's by far the least seen. It's the blueprint to the entire project. I call this phase of my process "The Discovery". While the branding sessions I conduct with my clients are called "Brand Strategy Workshops" this process is where we discover the most. We find out the needs of the brand, the business goals, differentiators, and most of all this process brings up so many golden nuggets that really help define the brand. It's by far the most exciting portion of the process. 
Spending a fair amount of time doing research and conducting user interviews allows us to create based on facts. Not just what I or my client thinks is right but what we know the target market will connect with. 
The Discovery phase is one that is never to be skipped! Trust me, I have tried and learned really quickly this step must be done properly in order to have a successful project! 
Step 2: Design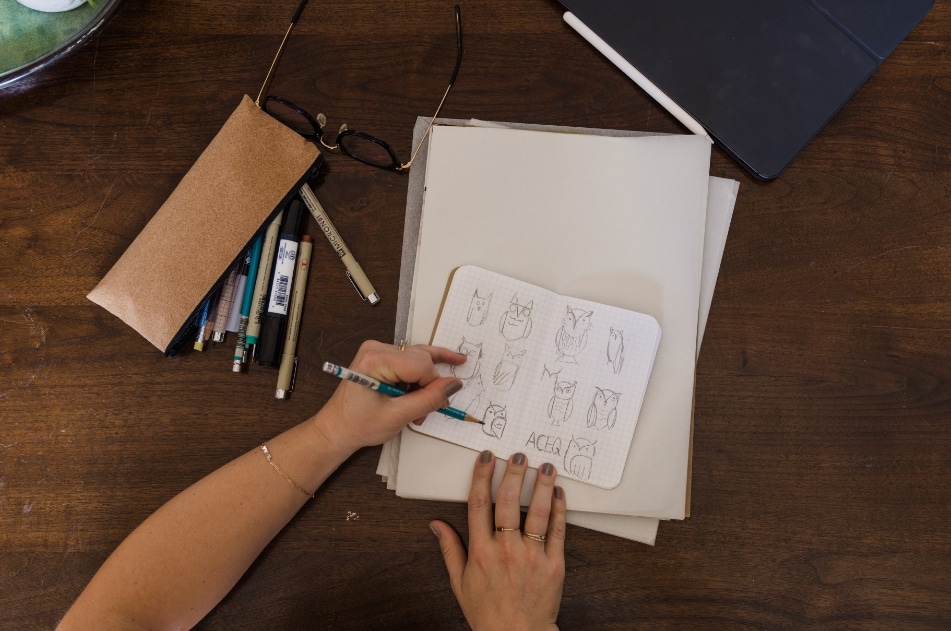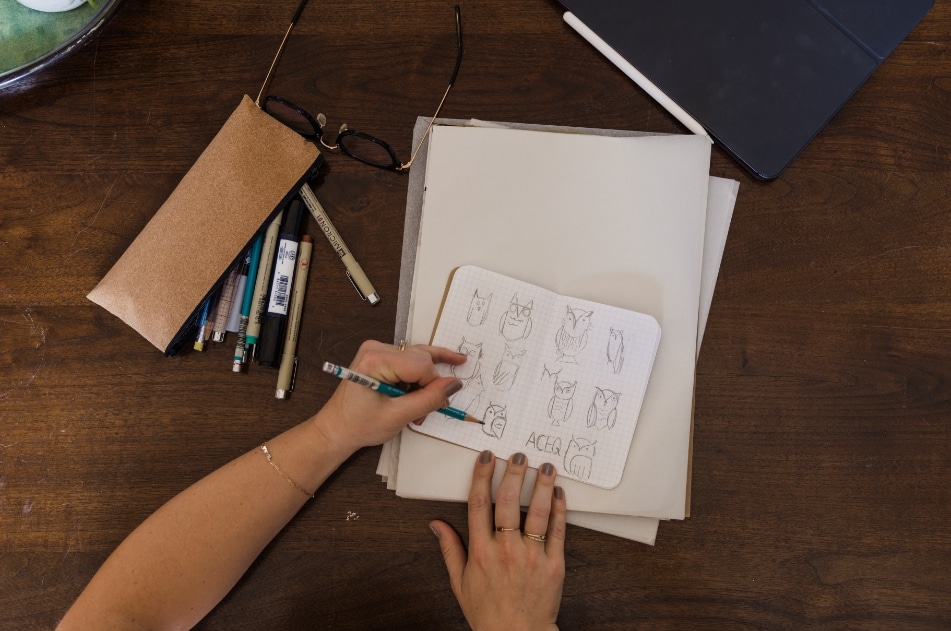 Once we have a plan in place and have discussed creative references we can move on to the most visual stage in creating a brand… Design! I always start my design process with the logo. The logo is a very important piece in the brand and it helps to get this part down before moving on to the smaller stuff. I always start with hand sketches in my field notes then move to the computer and make a big mess! From the mess, I pull out what is working and refine, refine, refine until I have 2 – 3 solid ideas to build on. 
I like to put my favorite design into action and see how they look in the real world. This is done through creating mock up's using the designs. Showing my clients their potential logos in real world references helps them make a better educated decision on the design for them. 
Once the logo is approved we select fonts and colors to use in the brand. 
Step 3: Expansion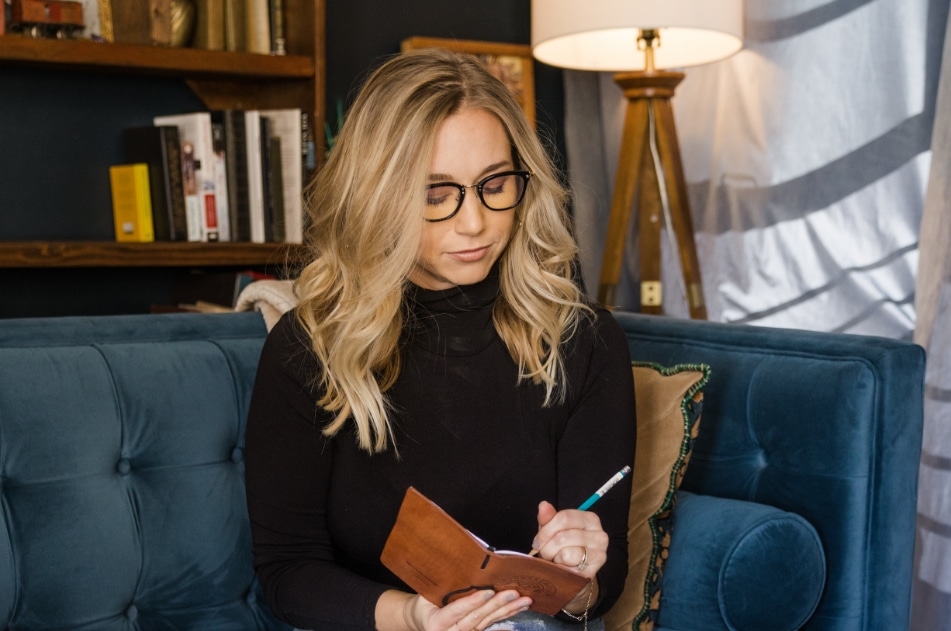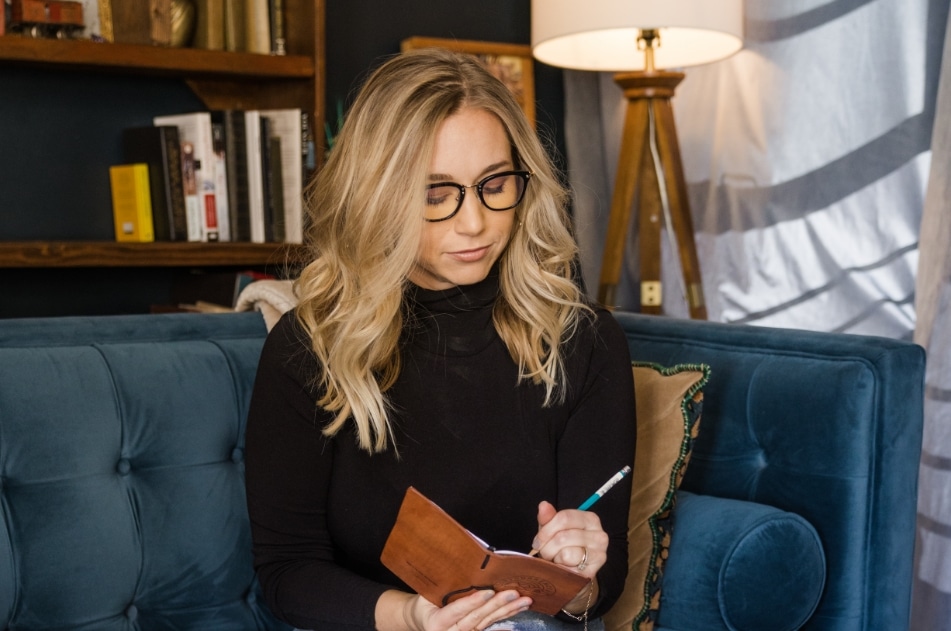 I call step 3 in creating a brand Expansion because this is where we expand. It's not fair to give my clients a logo, fonts, and colors and walk away. I need to see how all these assets will work and show the client how they work as well! Depending on the clients choice I will build out a number of marketing assets for them. These can be as simple as a business card or as complex as a website. Most of our branding packages include a number of supporting assets the client can choose from. 
Being able to design assets and develop the brand more allows me to make sure we are still checking all the boxes from our discovery. Are we still inline with our findings and creating something the target market will connect with? At this point we can see, is it too hard? Is the brand too playful, is it too serious?? And we can tweak as needed! 
Step 4: Documentation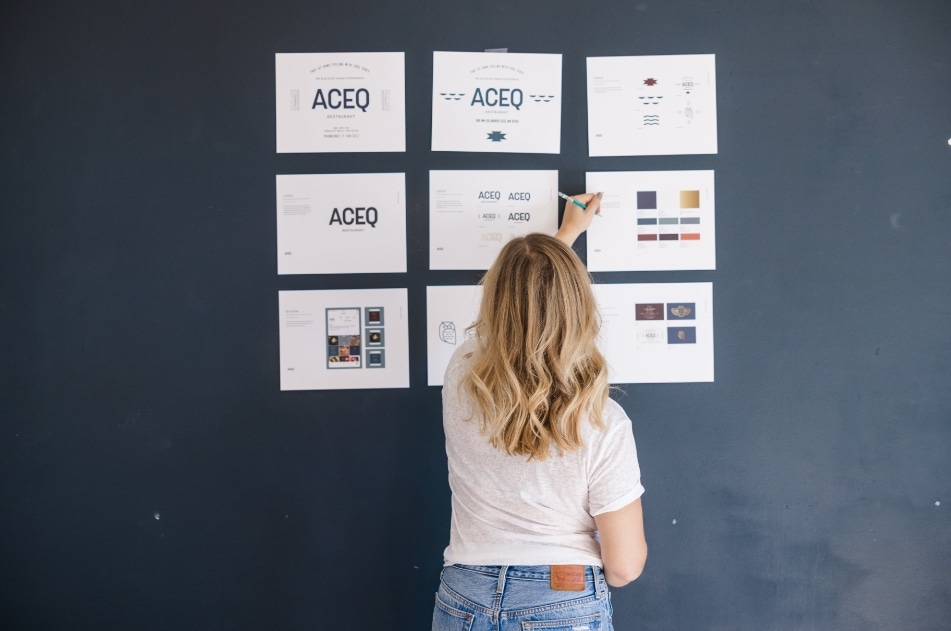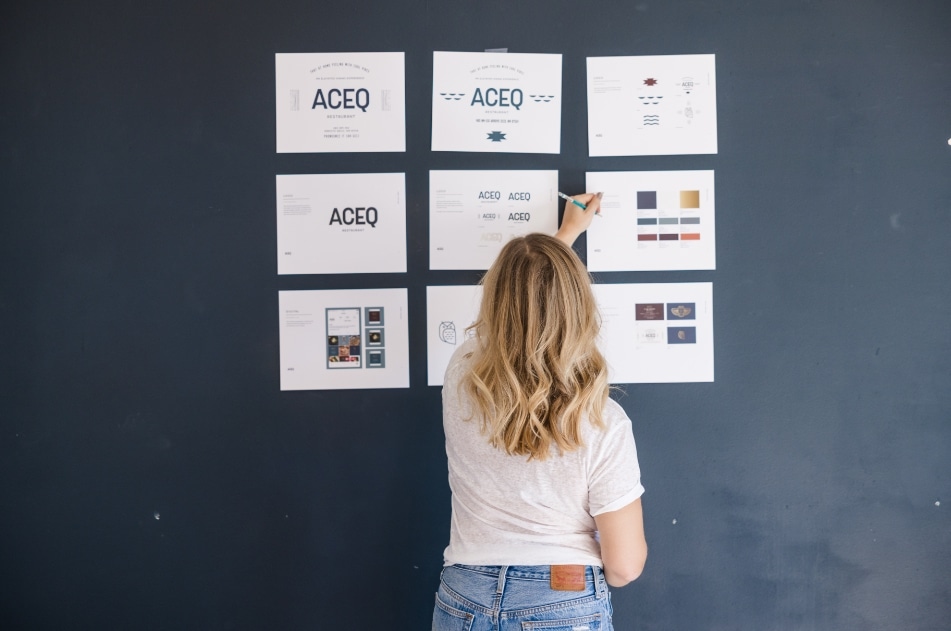 Now, like step 1, this step in creating a brand is not to be skipped over! Documentation means a brand guide! No matter how big or small the client, I have learned over the years that a brand guide is ALWAYS helpful and always necessary. A brand guide not only gives the client a clear view and user manual for the work you just did, but it helps them tell the story of their brand to their team and investors. 
Brand guides help the brand maintain its integrity as they grow. Clients can share their brand guide with other vendors such as interior designers, party planners, printers, or app developers to make sure everything for the brand feels "on brand". 
Just to re-cap:
The 4 steps in creating a brand are discovery, design, expansion, and documentation! While 1 and 4 are not the prettiest or the most visual, they are not to be skipped! Skipping 1 will be like trying to build a house without blueprints, and skipping 4 will be like trying to operate a forklift with no manual. Both are ill advised. 
If you want to know more about what a brand guide is, give this a read! 
Interested in going through the 4 steps with me? Book a call!