Branding is a process. Developing a brand identity takes time and care. It should clearly communicate your business's values, and it should be easy to recognize and remember. Growing and nurturing that connection with your target market takes patience, perseverance and authentic connection. So how do you know if or when it's time to rebrand your business?
It's not the kind of thing that should be changed on a whim because you got bored with your logo. Rebranding is a lengthy and often complex endeavor.
To be clear, rebranding is not just updating or changing some of the more superficial elements of your visual brand elements (that's referred to as a brand refresh).
Read more on rebrand vs refresh here.
In fact, it is essentially changing or evolving your entire identity or image. Therefore, you should be clear on why you need a change, and what you stand to gain by investing in a rebrand.
To help, here are just 3 situations in which considering a rebrand is a good idea.
1. Your business evolves or your name changes.
Sometimes the reasons you started your company change or you pivot your offering. This is natural as your business grows. You may feel the identity around which your brand was built is no longer relevant. This is a good opportunity to rebrand who you are and how you relate to your new audience. If your business has evolved into a new space with a new target market, you know it's time to rebrand your business.
2. Your brand elements are outdated.
If you used a font or image style that was trendy at the time you designed your brand, you run the risk of dating your brand identity. If your logo feels old or dated, or if it doesn't appeal to a new target audience, it's time to consider a rebrand for your business. Work with a graphic designer to develop branding elements that are timeless to prevent this from happening again.
3. You look like everyone else.
One of the risks of using free DIY design programs is that there are a limited number of templates and design options. When you DIY your branding elements, you may end up looking similar to the people within your niche, especially if you look to their brands for inspiration. If your brand is not memorable or unique in any way, it's time to consider a rebrand for your business. Because rebranding can be an expensive proposition, it's always worth working with a professional graphic designer from the beginning to ensure you stand out from the crowd.
Whether your reasons for rebranding are strategic or environmental, consult with a design expert to ensure your new brand speaks to your values, appeals to your market, and has the right elements to make it timeless and memorable.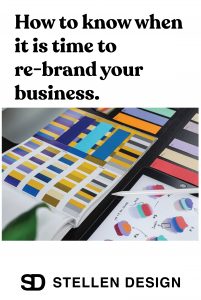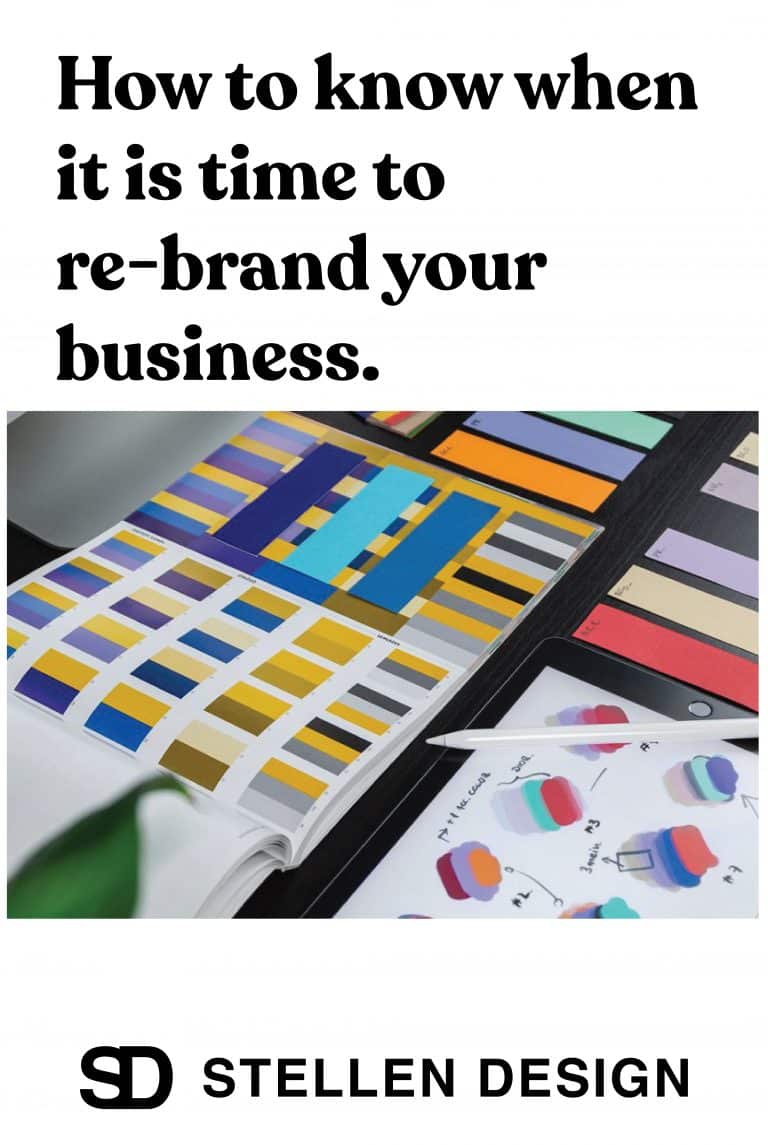 Check out some of our recent branding projects here!