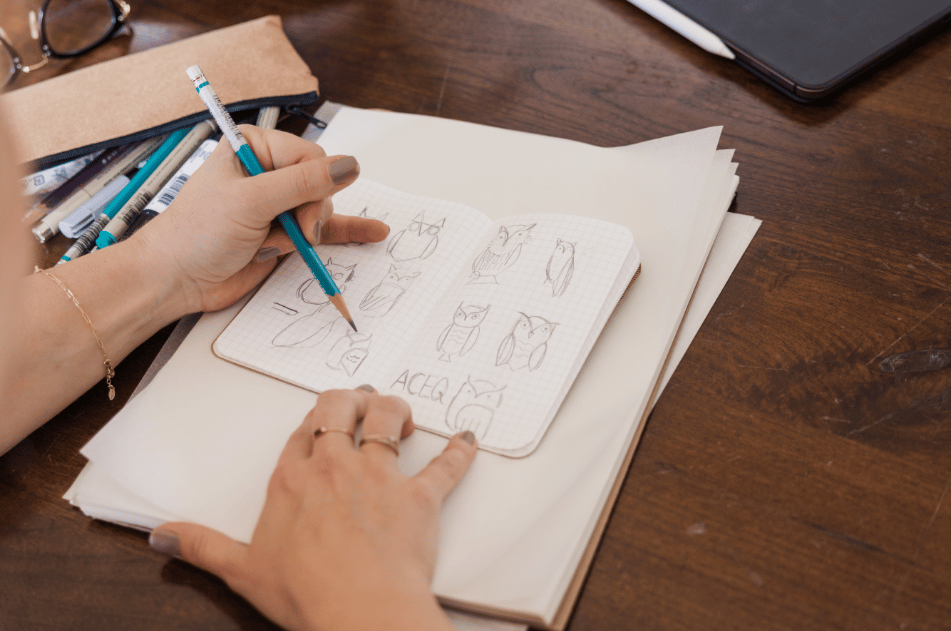 How long does it take to design a logo?
If you are in the market for a logo you might be wondering how long it takes to design a logo. To be honest this is going to be a broad answer but I am going to do my best to break it down for you! 
The time frame on designing a logo depends on the size of your company, your business goals, and of course your budget. If you are a massive company it can take time. 
Corporations: 
Most large companies work with large agencies and have budgets well over 200K to spend on their new logo… they usually have teams of designers exhausting and dissecting every possibility known to man. Those projects can take anywhere from 3 months to a year for a new logo. Imaging lots of options, lots of team discussions, lots of input, and lots of revisions. Sometimes the outcome is beautiful, other times it will leave the public thinking, "really that is what they came up with?"
But it is a rarity that it will take you a year to design a new logo… if you look at the number of massive corporate companies to the number of small to midsize businesses you will realize most people don't have that time or that budget! 
Corporate companies use agencies like Chermayeff & Geismar & Haviv or Pentagram. Both of these agencies do amazing work but come with a heavy price tag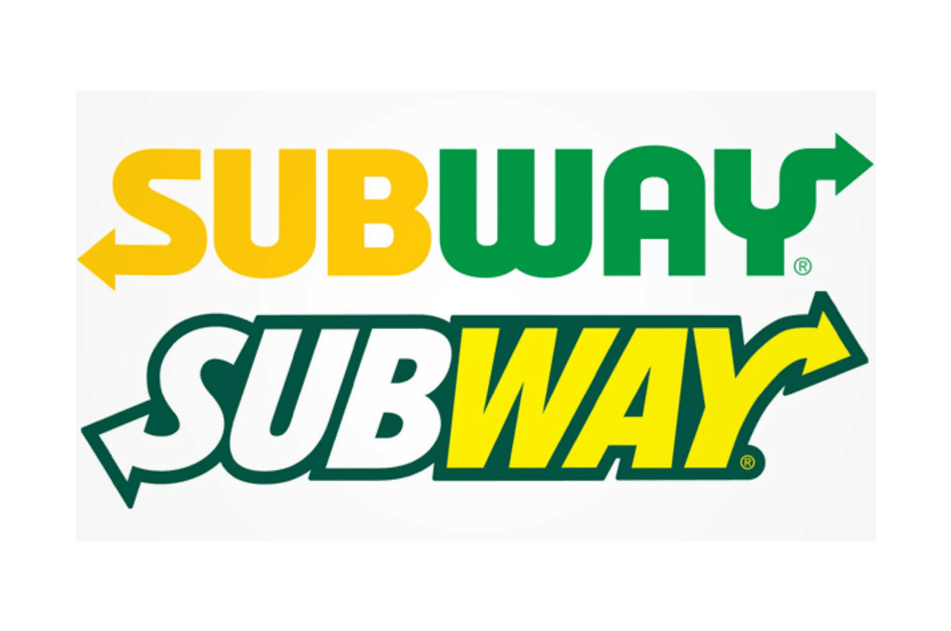 Turner Duckworth is responsible for the Subway refresh. They did a great job elevating and giving the brand a fresh feel. But who know how long this logo design took! I image a lot of long meetings about the slant of the lettering and curvature of the Y.
Budget Logos:
Now on the other end of the logo design spectrum time frame you will find the budget options… Those are sites like UpWork, 99 designs, and fivver. If you are in a pinch and NEED a logo to throw on your investor deck for the big meeting at the end of the week, this could be an option for you! Designers usually skip over the whole discovery phase (a critical phase in my opinion), and jump right in based on what you have described to them and will toss back something quickly. Whether it's good or not is another story and another topic altogether! The budget logo route could be as quick as 1 week turn around but could also take a lot longer if multiple revisions are needed. You are often working with designers in other time zones which adds to the timeline.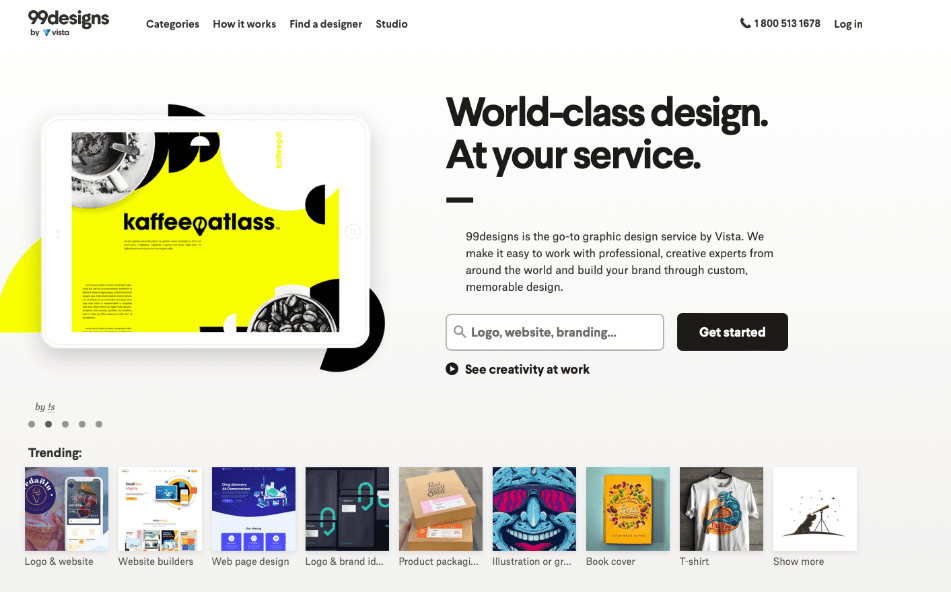 Middle of the road:
Now, if you are wondering where Stellen Design fits into the "how long does it take to design a logo" scale… we are in the 5 weeks to 3 months bracket! And I would like to explain why and what goes on during those weeks. 
First off, our 5 week option is for small start up's and solopreneurs on a budget… we do light brand strategy work, and a discovery doc before we render any design work. That option comes complete with a brand guide and other brand assets to support the logo design. Our larger package takes 3 months – 6 months and is a full brand strategy workshop along with different proposed brand directions, logo options to choose from, and an in-depth brand guide. 
If you would like to know more about our packages please click here.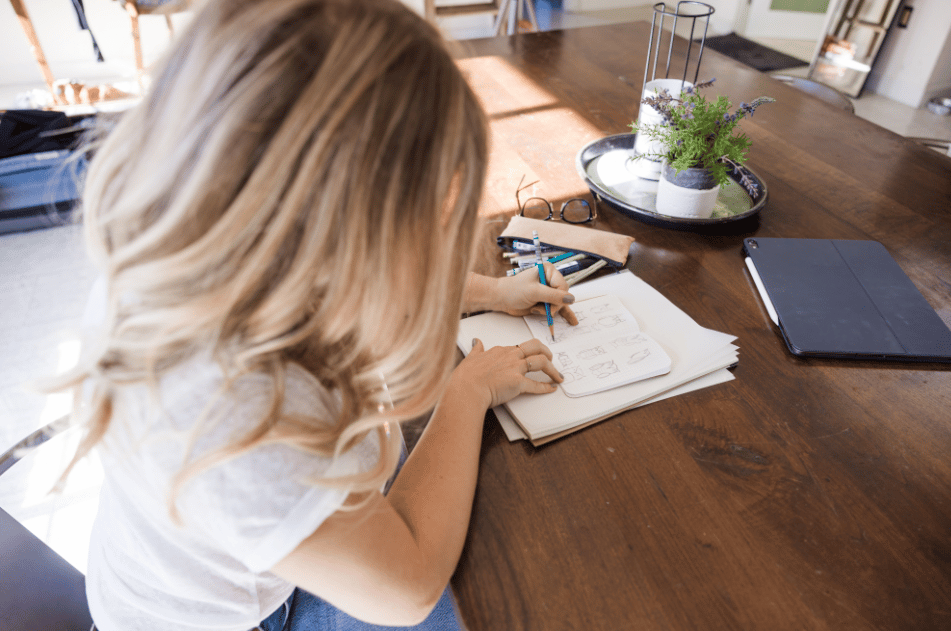 Not to go too far down the brand rabbit hole and focus on how long it takes to design a logo… based off my smaller package (excluding the brand portion) the timeline would look like this:
Week 1: Discovery / Brand Strategy
-We are finding out who your target audience is, what they want to see, how you will please them, and what your brand stands for. We map out the "look" of the brand before actually designing it so there are no surprises in the design process! 
Week 2-3: Design 
-I like to pad this phase and always give myself 2 weeks in case I hit a creative roadblock (you can never predict those and they do happen!). During this phase I start with hand sketches and usually give myself a day away from the project and sketch some more… then I go to the computer and repeat… taking a day or two away from the project so I can see it with fresh eyes and pick out what is working. 
I then clean up the best of the best and present to the client. We have a review meeting and discuss the options together and make any tweaks and adjustments needed. 
Week 4: Fine Tune / Delivering 
-The final week we do a fine tune on all lock up's of the logo and make sure everything is perfect! Once approved we export your files into a "package", if you want to know more about a logo package give this a read!
We then send you a link to download your files so you can begin using them!! 
Be cautious…
Now, I don't mean to knock other designers who claim to knock out a logo in a week… they might be that good and able to nail the design quicker than I can… but use caution. 
In my years as a designer I have been able to fine tune this process and when clients want their logo in a shorter amount of time I can honestly say we are short changing the process and a tighter timeline will jeopardize the quality of the work. Having enough time to play around and let the magic happen is crucial to my design process. If something is not working, I want to be able to sort through it instead of sending subpar work just to meet a deadline. 
I have also found taking a few days away from the project to be crucial. I have had days where I have spent 8 solid hours on one project and not been happy with ANYTHING on my art board… came back in 2 days and found some stuff that actually worked. 
To conclude how long it takes to design a logo
For Stellen Design, a min of 4 weeks! (see our logo design process here) Corporate companies… up to a year, budget sites… as soon as you want it!
If you are interested in finding out more, please book a call! I would love to hear about your business! 
Tags In
Search
The Latest From Instagram