Dreaming of franchising?
Fantastic idea! Franchising is a great way to grow when you have reached the peak of what you can do on your own. It allows your business to grow beyond your capabilities. It's the model that helped McDonalds grow to over 40,000 locations across the world.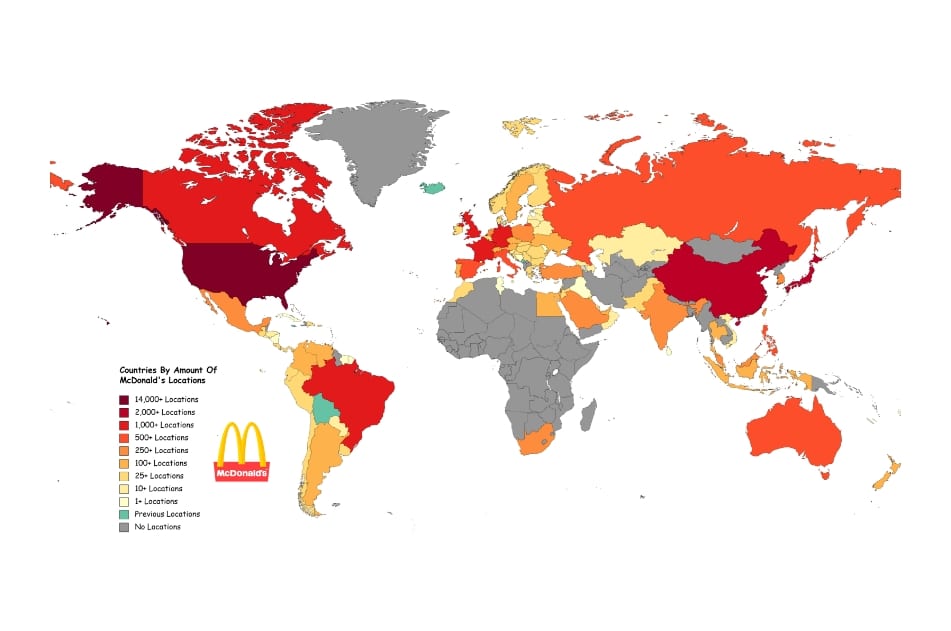 Step 1 in building a successful franchise is to audit your brand!
Ask yourself…
is my logo recognizable, memorable, and scalable? What makes a good logo? Give this a read!
what is my brand story? Do I have a clear mission, vision, and purpose?
what are my brand values?
who is our audience?
is there anything I should change or update?
You will want to get all your branding dialed in now… why??
Because it's way easier and more cost effective to adjust when you are small vs having to make changes when you have multiple locations.
The best example of this is both Subway and Baskin-Robins had branding updates recently but it's going to take years for them to get all their franchises moved over. Thousands of signs, posters, in store POP, and even build outs that need to be changed! It's expensive and takes time.
Another reason to have a rock solid brand before franchising is to accurately sell your vision to potential partners. When your brand is wishy-washy or having an identity crisis no one will want to follow…. but have a consistent story that people can understand and relate to and they will rally to be a part of it!
Step 2: Get your brand ready
Hire a professional branding agency to help with getting your brand in alignment with your vision for your company. This will pay off 10 fold! Be sure and go into this brand update thinking of both your audiences… you will now need to focus on both the customer and your new target audience and franchisee partners.

Make any and all updates to the brand now. If you don't have a brand guide, you will need one! Learn more about brand guides in this article.
Step 3: Get your materials ready
You will need to gather your numbers and create a marketing deck as to "why" someone should invest in your business! This is where knowing your vision and brand positioning comes in. Having all the brand copy should make this document easy to put together.
Conclude
Of course there are steps beyond what we have included here. You will need to talk with your attorney and partnering with a franchise agency could help get your idea sold. But don't short change this process. If franchising is something you see in your future, the sooner you get started on these steps and get your brand dailied in, the better!
Here is an article from Leagal Zoom on the legal steps to franchising your business.
And be sure and chat with a company like FranSmart on developing your franchise!
If you want help with any of this! Don't hesitate to book a call with our creative director Jordis Small.