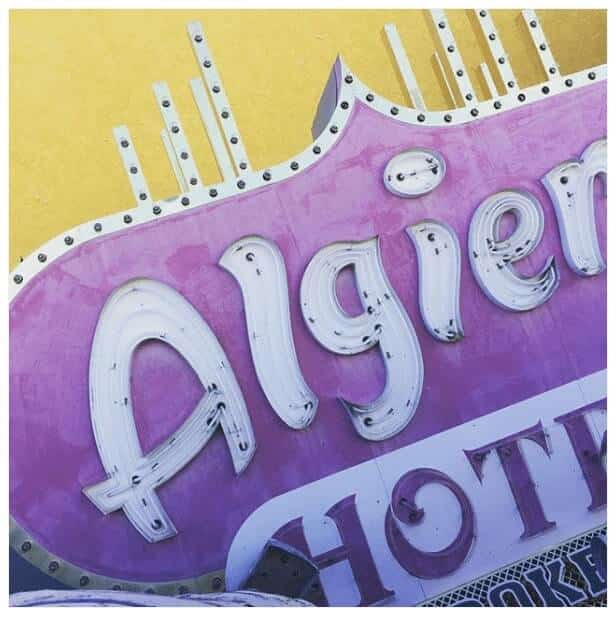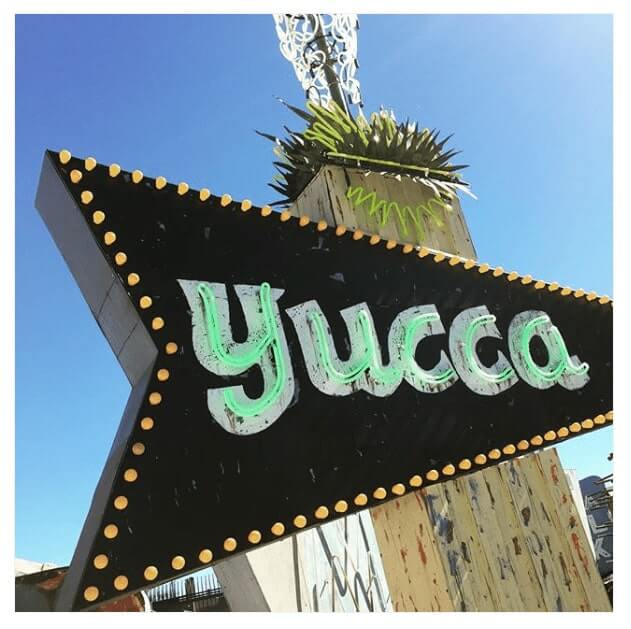 Recently, I was passing through Las Vegas on my way to Utah, and a friend I was with suggested we go to the Neon Bone Yard. I have to admit, I wasn't sure what this neon museum was all about. At first I thought, "oh great, a museum dedicated to day glow." Luckily, I was wrong on so many levels.
The Neon Bone Yard is a nonprofit museum dedicated to displaying old neon signs from some of the most famous hotels and casinos in Las Vegas. They have signs dating back to the 50s all the way up to just a few years ago. As a designer, I was in complete awe over the work and attention to detail that went into these signs.
Aaron Draplin, a renowned graphic designer, says look to the past if you want to see how something was done right. He is so spot on with this statement. The time and effort that went into doing hand lettering for these signs in the pre-computer age is amazing. Not to mention the meticulous process of glass blowing, welding the frame, and setting the sign so it can be installed, which is just as impressive.
The tour guide gave some great little back stories of the signs: how they got there, why they're significant and what happened to the business they belonged to. Hearing these stories made me appreciate the work even more.
If you ever have a spare 40 minutes in Las Vegas, then the Neon Bone Yard is well worth your time! You can book a tour here.