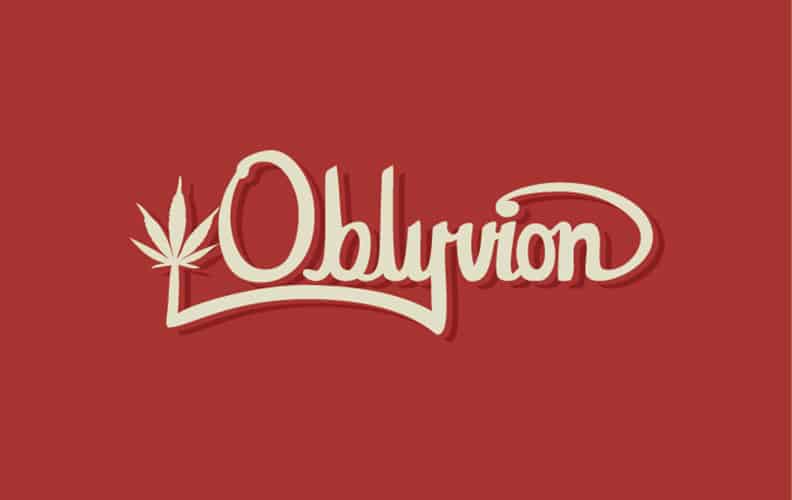 Oblyvion Cannabis
Oblyvion Cannabis came to us looking for assistance with developing and defining their brand. We helped curate the look and feel from start to finish. They wanted a cool, hand drawn type face logo that felt a little rock and roll.
The cannabis industry is the new California gold rush and with the boom of products on the market, brand is an integral step in distinguishing yourself from the competition.
This project was a really fun creative process. We did a hand drawn type face logo then evolved the logo to also be able to adapt into a horizontal and vertical lock up. The client also wanted to incorporate a California bear, so we decided to subtly utilize it as a branded accent. On their business cards and packaging, it is printed in UV coating to used as a watermark.
Services