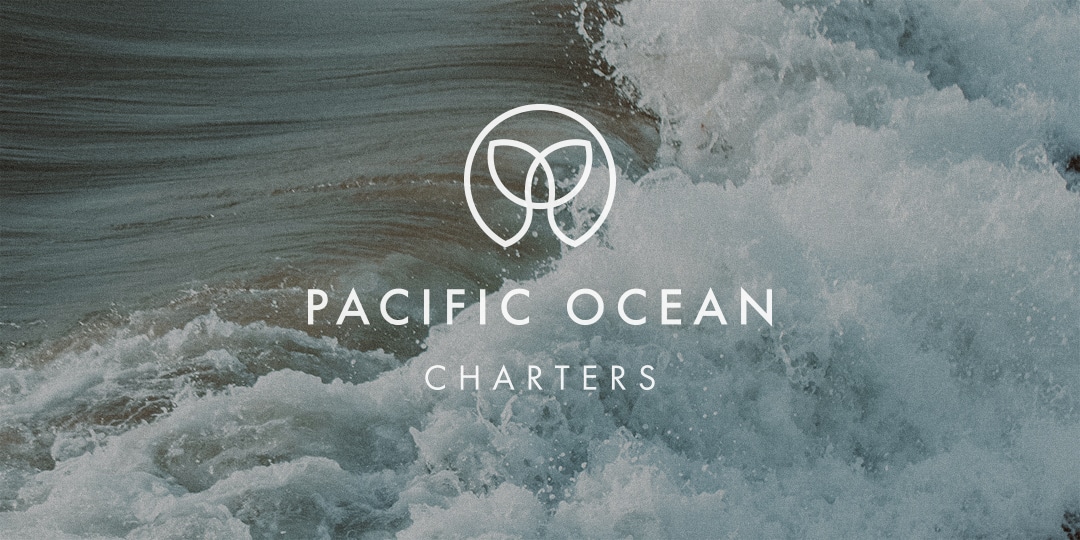 Pacific Ocean Charters
Pacific Ocean Charter is a boat charter company specializing in sea burials. They came to us in need of some brand development. We were tasked with creating a logo that appeals to the "ideal" client, a family in mourning, without deterring clients from other markets they work in such as environmental tours and photoshoots.
We created a whale logo design for them since a whale is a symbol of life. The whale logo is a calming symbol for families grieving but also appeal to other charter guests since it's not a religious symbol.
On the Pacific Ocean Charter website we highlighted beautiful photography and a calming blue pallet. We created custom icon natural icons to showcase the areas of service as well as promote to contact. We don't mean to brag, but we are pretty proud of the message in a bottle for "contact". 
We first designed the Pacific Ocean Charters website in 2017 and re-vamped a few pages in 2020. Pacific Ocean Charters was getting booked up with sea memorials during the pandemic when traditional large services we not allowed. More and more families were looking for intimate or unattended burials and Pacific Ocean Charters was able to meet the need. But more bookings meant they needed to give viewers more of the information upfront. We designed a table listing the different types of services, showing capacity, and cost all up front making it easy for families to decide what was the right service for them before contacting. 
Services
Words From Our Client
"Jordis and her team are extremely organized, thorough, creative, understanding, supportive and honest. They create an intimate setting where I know my ideas are heard and valued. I have been with Stellen Design since day one and will continue to grow with them at the helm of our branding efforts. There's something so satisfying about working with another small business where the owner is involved in everything the company does. 
Our website is the hub of our business and having our pages structured to give our customers all the information they need saves us incredible amounts of time. Our site offers our customers a way to get to know us, our pricing/processes and figure out if we are the right charter boat company for them. Worth it ten fold in time saved on sales calls"
– Kailyn Provin, Founder Pacific Ocean Charters