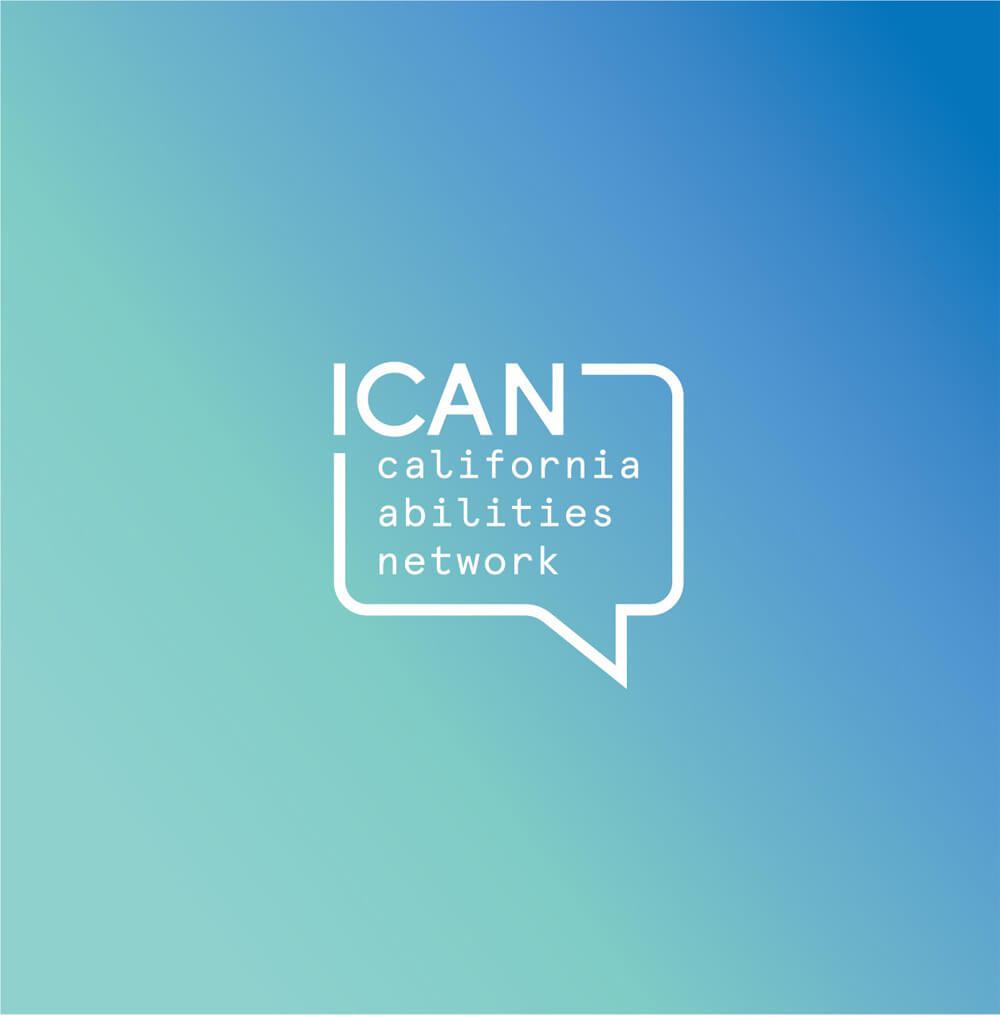 ICAN
Working on the ICAN, or the California Abilities Network, brand project was a really cool experience for us since they came to us sort of "half branded". The head of the nonprofit had a close friend who happened to be a super talented designer. He was in-between jobs and had the time to assist with their logo and other creative needs. Eventually, their friend took a full time job out of the area and was no longer able to dedicate the time. So, as we see often, their employees began DIY'ing on Canva, PowerPoint, and even Word.
Over time the brand got super diluted. When we were hired, our goal was to re-fresh the logo, re-design the marketing materials, and provide them with a brand guide. During the logo portion we were able to do some exploration on other ideas as well, since that is the ideal time to try something new. The final logo design we landed on was a variation of the original logo with updated branded font.
When it came time to design brand assets we wanted everything to be template-able. Since ICAN is a nonprofit and it's important they are able to keep costs down. We used a Google Font as the brand font so all employees can access it easily and we created their material in InDesign where their office manager has basic skills to swap photos and edit text.
Lastly, we created a rock solid style guide for them containing logo use and misuse, color codes, fonts, and layouts.
We throughly enjoyed working with ICAN. As a client, they were open to new ideas, appreciated good design, and openly told me when we signed, "we are a nonprofit, but we don't want to look like a non profit". It was really refreshing to work with a forward thinking business.
ICAN helps adults with disabilities find jobs as well as hosts camps, day programs, and life skills courses. They are a fantastic nonprofit if you are looking for a good cause to donate to! Find out more here. 
Services
Branding
Logo Design
Print Design