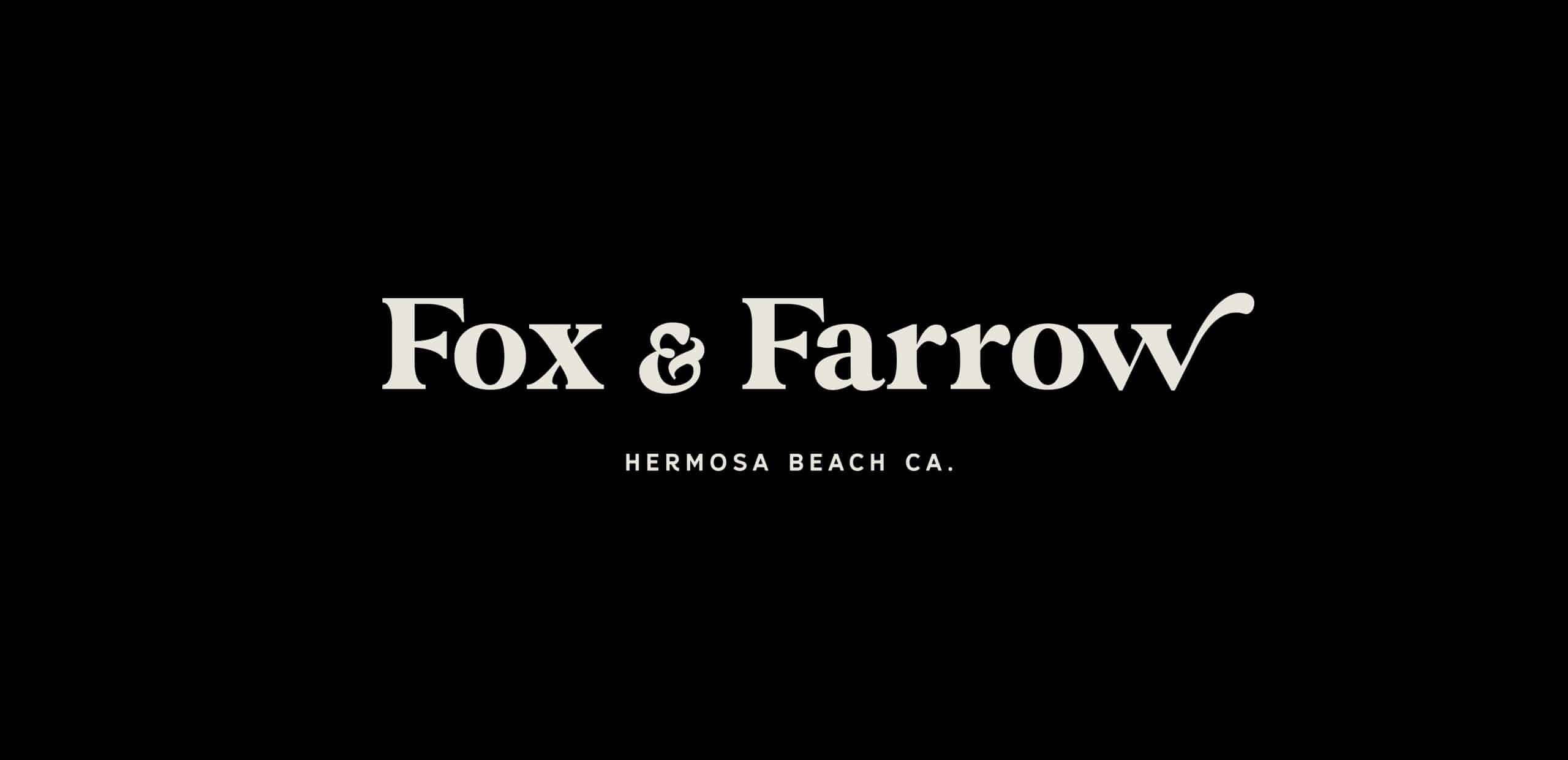 Fox & Farrow Restaurant Branding
We have been quietly waiting to share this restaurant branding project with you because, like a lot of things in 2020, we are uncertain. 
Fox & Farrow was a brand build project. The client has one property with two restaurants on it, one Underground, a sports pub and the other Chelsea, a swanky dining spot. The restaurants share a kitchen and restroom. Chelsea was getting a full-on re-do! New name, (now Fox & Farrow) new interior, new menu, new everything! While Underground was getting a little facelift to the interior. 
I referred my client to a friend who does interior design, Sage Gracie Allard. Sage and I have been friends since high school art class. It was extremely cool to partner on a creative project after all these years. 
We worked closely from the naming to the finishing touches. We swapped mood boards and checked in with each other to make sure everything was going in the same direction. Having disconnected design teams is a recipe for a mix-matched brand. Each team goes in what they think is the right direction for the brand… only to end up with a confusing, disjointed brand. I knew the logo I was working on needed to fit in the space she was creating. 
This project started in January of 2020 when the owner had a different name picked for the restaurant… I started working on logos, going in the direction with the first name "Prime Minister". After a few discussions between the owner, the interior team, and myself, we decided a name change was needed. So we went with Fox & Farrow. That meant the logo needed to be re-visited all together! 
While I was able to repurpose the word mark from the first logo design, we needed more. The logo system was expanded to include a fox and a monogram mark. 
Once we finalized the styling of the fox logo mark (simple and clean with a slight rough edge to give it a vintage feel), I expanded the idea to create a badge style logo and other assets using the fox in different lock-ups. I also created a classic FF monogram to be used on leather-bound menu books for the drink menus. 
I pulled inspiration from the tile pattern used on the floor to create a pattern that can be used on brand assets such as menus and the website. The color pallet was inspired by English pubs.  I used a hunter green color, pops of gold, classic cream, and of course a rusty foxy orange. 
The owner was hoping to do a grand opening in April 2020 and that was waylaid, then in June there were some hopes of opening but they were soon dashed when indoor dining was banned in LA county.
We are happy to announce Fox & Farrow is open for business! 
Serivces
Menu Design