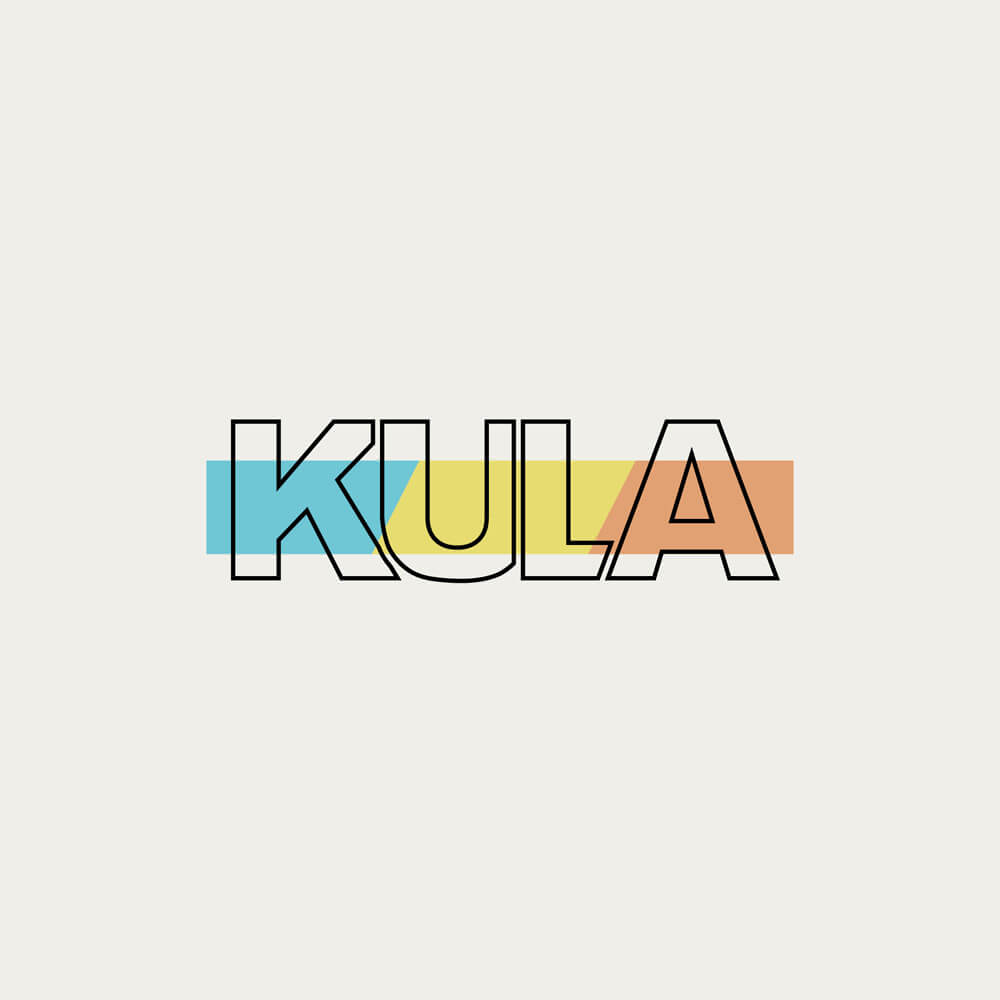 Kula Collective
Kula (pronounced koo-la), not Kalua, is a Sanskrit word meaning together. The Kula Collective is just that–a place for brining people together. 
When my friend Julie first told me about her vision for Kula I don't think either of us quite knew what that would look like. She knew she wanted to create a resource/network for people based on support and positivity. She was in the very beginning stages but knew she needed a good logo.
I instructed her to create a mood board on Pinterest first so I could get in her head a little bit and know what she was envisioning for her brand. After viewing her mood board I went to work on some concepts. You can see some of our initial concepts below. I wanted to incorporate the idea of "together" into the logo. 
In the final concept we used blocks of color behind the text to show things coming together. I wanted to make sure this idea wasn't lost when the logo was printed in a one color format so I sliced the letters as if they were being moved together. 
You can find more about Julie and her "Kula" here!
Services